Emergency On-Site Reflash
Movimento's staff is on call 24/7 for global emergency reflash support. Teams can be on site in as a little as 24 hours from initial contact.
With dedicated reflash support for preproduction teams, Movimento provides on-site support, with OTA support in development. 
In-plant flash (IPF) support is provided 24/7, 365 days a year, both remote and on-site. Whatever your reflash needs, Movimento is there. 
Through Nuvolo Cloud Services, you can track project status, review production, and submit service requests online.
Overall Flash Success Rate
Emergency On-Site Reflash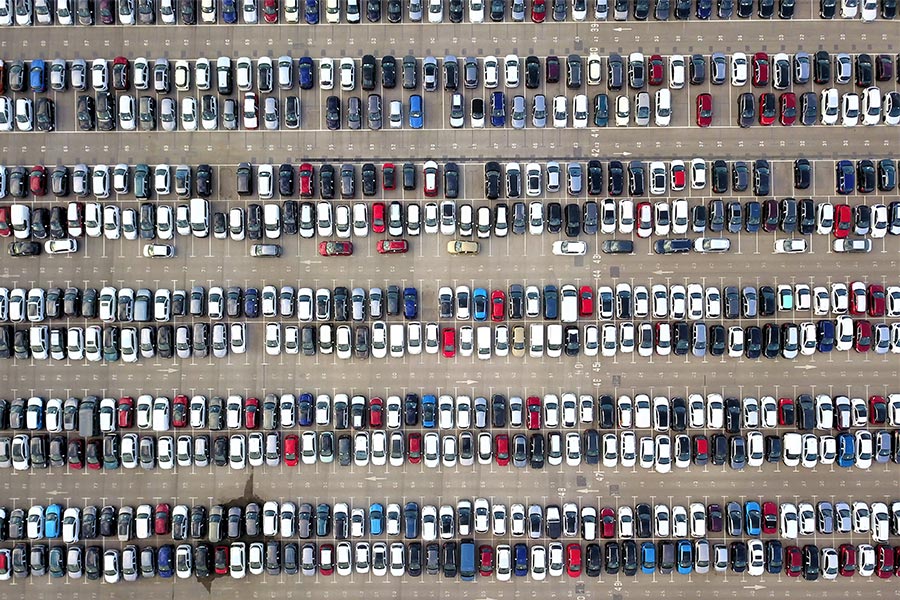 Solving Your Emergency Reflash Challenges: Fast
Time-critical software issues can occur when you least expect them, disrupting your operations and impacting delivery schedules.
For twenty years, Movimento has provided fast and accurate emergency support for clients in need of emergency reflash services.
Not only does Movimento provide the peace of mind that comes with a 99.9% overall success rate, our teams generally work faster and more cost effectively than in-house alternatives.
Emergency On-Site Reflash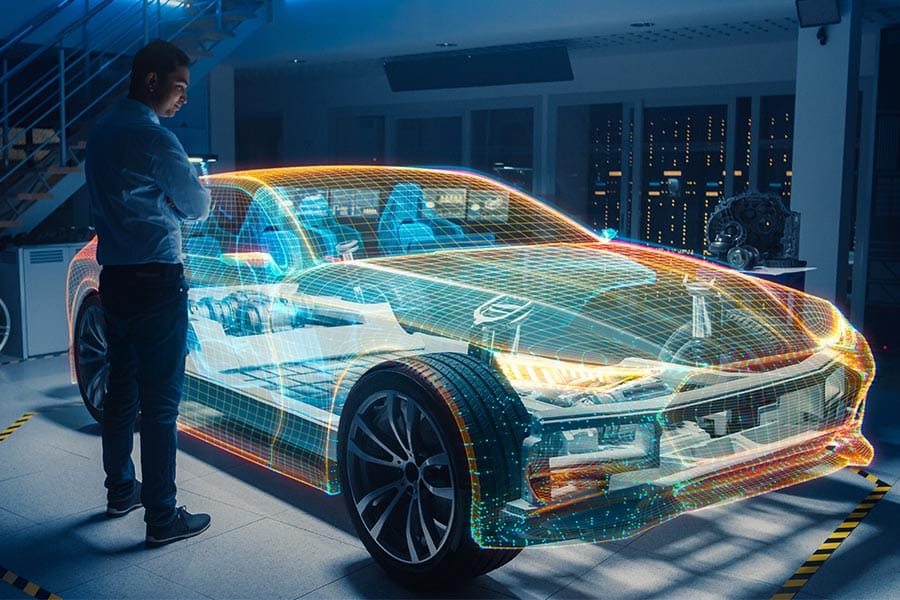 Dedicated Preproduction Reflash Support
Our Preproduction flashing services are designed to handle all of your development team's flashing needs during vehicle software development.
With a focus on uptime, our team is there to ensure that your software is robust, reliable, and ready for production.
Whether your team is implementing new features, making adjustments for improved efficiency, or addressing potential security vulnerabilities, Movimento is there to support with 100% traceability through Nuvolo Cloud Services.
Vehicles flashed annually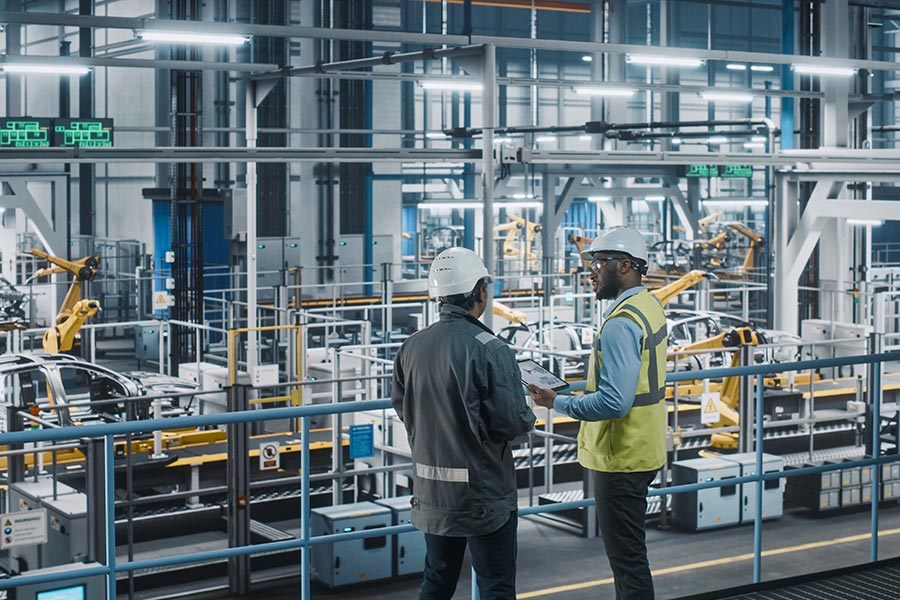 IPF Solutions for Maufacturers
Recognizing the need for on-site, hands-on support for in-plant flashing (IPF), Movimento offers dedicated personnel and hardware solutions.
For module producers and vehicle assembly plants, Movimento provides IPF stations for volume flashing.
Alternatively, mobile PUMA units can "ride the line" with vehicles to accommodate a series of reflashes as vehicles move down the production line.
Movimento can support with as little as 0.5 headcount per plant.
Vehicles in-plant flashed over the past decade
In-plant locations over the past decade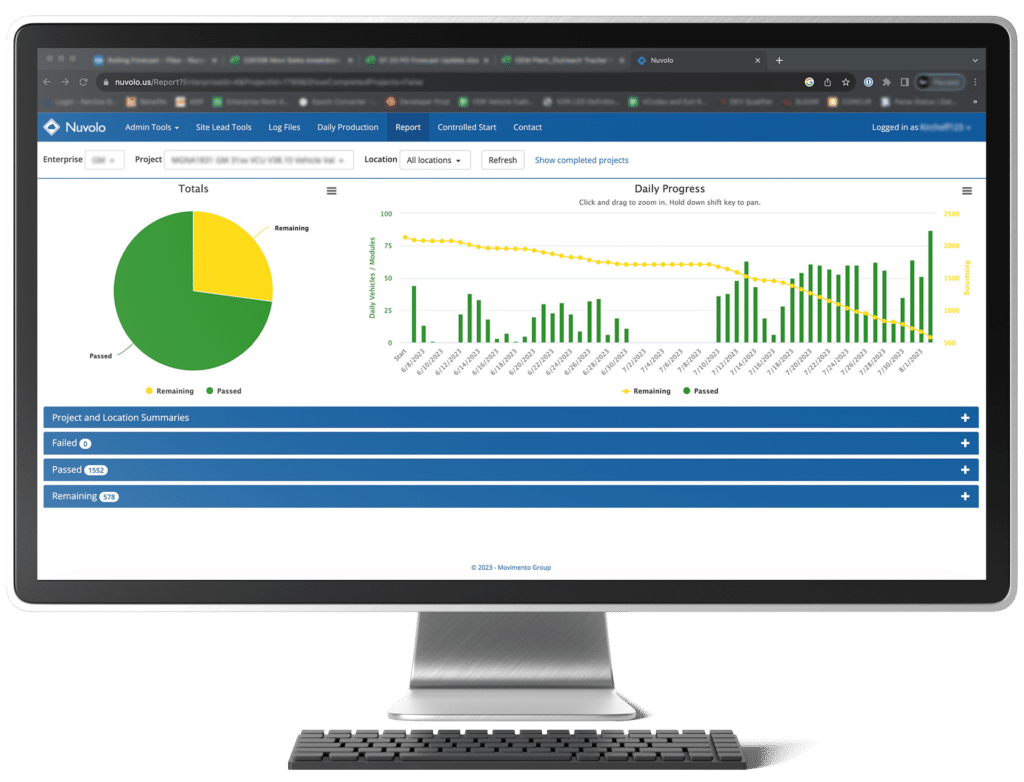 Flash and Reflash Cloud Solutions
Nuvolo Cloud Services provides a wide range of functionality to support Movimento's on-site teams and hardware.
To help manage on-site teams, the Nuvolo Cloud serves as a project management tool to submit and track service requests.
For insights into your production and progress, you can log in and view current and historical production metrics.
For compliance purposes, the Nuvolo Cloud tracks all module flashes with 100% traceability.
Lastly, Movimento technicians use the Nuvolo Cloud to deploy software updates to local devices and rigs.
Nuvolo Makes Troubleshooting Easy
Recently, the CEO of one of the largest automakers in the US experienced an issue with the wireless charging module on a personal vehicle — a module Movimento had flashed.
Thanks to Nuvolo's tracing capabilities, Moviment quickly determined what software the module had been running previously and what software it was running currently.
The troubleshooting process revealed that the plant had installed older module hardware in some vehicles — including the CEO's — without documenting the change. Thanks to Nuvolo, the manufacturer was able to quickly fix all the affected vehicles, including the one belonging to the CEO.
Whether you're interested in our hardware or in need of flash or reflash services, tell us about your project needs and we'll show you how we can help.