Mobile, In-Plant, and Cloud Reflash TECHNOLOGY
Whether you need a mobile solution for an emergency reflash, a dedicated station in your plant, or cloud technology that provides reflash project management and tracking services, Movimento has you covered. 
Continue scrolling to learn more about Movimento's mobile and stationary reflash hardware.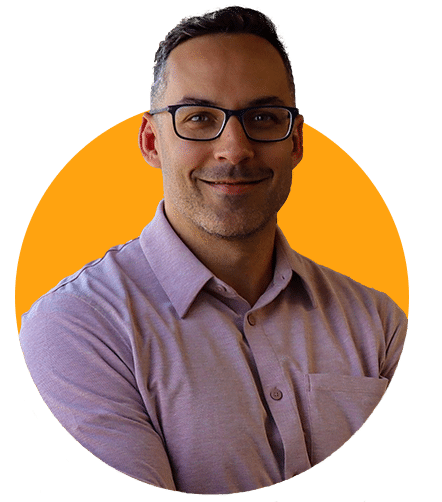 Questions about Movimento hardware? Ask to speak with Movimento's GM, Chad Kirchoff.
Movimento Hardware and Products
Movimento offers mobile reflash hardware (the PUMA series) in addition to in-plant rig solutions.  If you're looking for information related to Movimento's cloud technology, click to learn more about Nuvolo Cloud Services.
MOBILE REFLASH TECHNOLOGY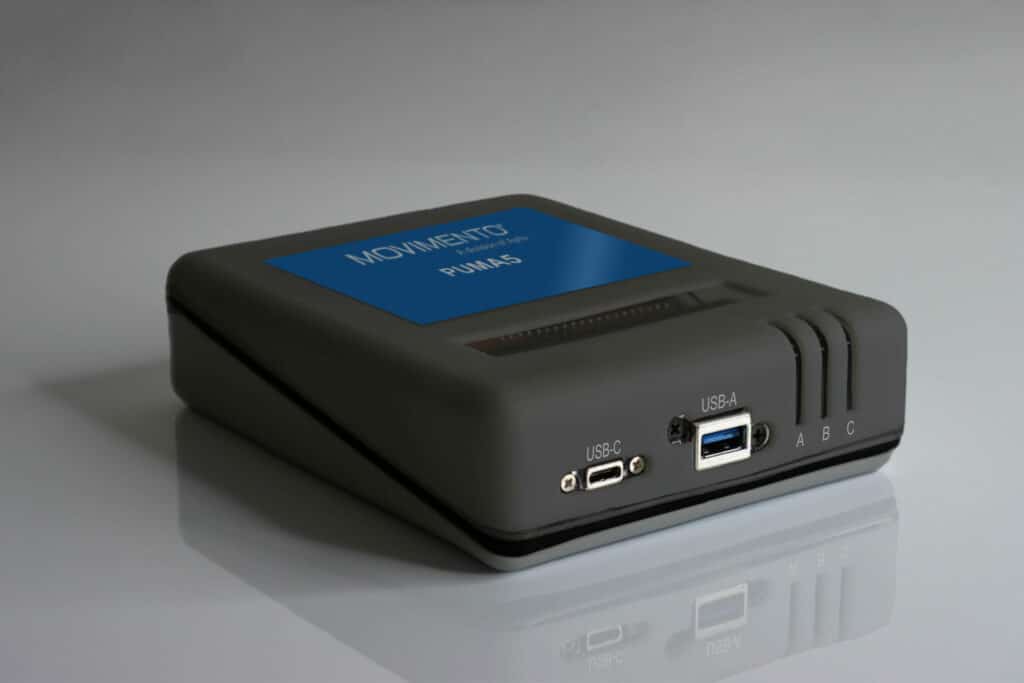 Plug-and-Play Reflash Equipment
Movimento's plug-and-play PUMA tools enable parallel and multi-module reflash, allowing users to complete flashes quickly.
The PUMA 5 hardware supports up to 4 CAN FD channels, as well as DoIP and Automotive Ethernet. It also supports the latest vehicle networks and architectures, as well as enabling parallel and multi-module reflash.
All PUMA devices plug easily into OBD ports, enabling fast flashes under just about any conditions, with the PUMA 5 booting in less than 15 seconds!
Movimento's ECU Reflash Station is a semi-automatic system designed to be operator-controlled. Its compatibility extends to various interfaces, including CAN-FD, BroadR-Reach, FlexRay, among others, enhancing its applicability across a broad spectrum of platforms.
The system also includes a feature for new label validation. This feature contributes to ensuring accuracy and mitigating potential errors at the outset of the reflash process.
Security is a key component of Movimento's ECU Reflash Station. The system is designed to automatically lock down the ECU during operation until the entire reflash sequence is completed. This feature helps maintain the ECU's stability, minimize errors, and improve the overall reliability of the reflash process.
Movimento's stations use replaceable fixtures. These incorporate a tailor-made cradle for each specific ECU, a pogo pin configuration, and a mount for a barcode scanner. This all-inclusive design encapsulates every aspect necessary for efficient reflash operations, providing a comprehensive and user-friendly experience.
The system is also designed for quick changeovers, facilitating rapid swaps between different ECU types for reflash. This feature enables it to cater to a wide range of ECUs without any hassle or delay.
This swift changeover capability contributes significantly to reducing downtime, thereby optimizing operational efficiency.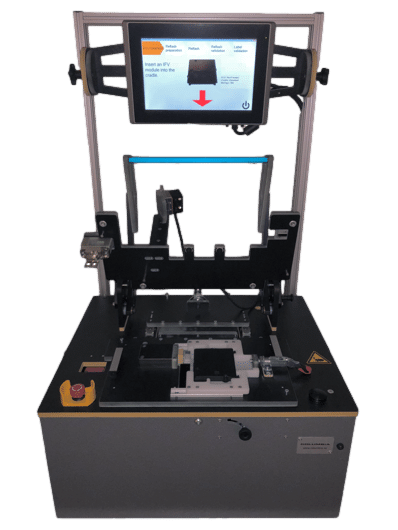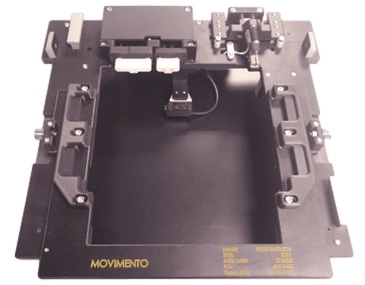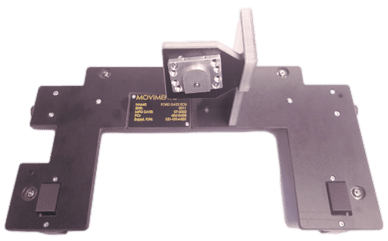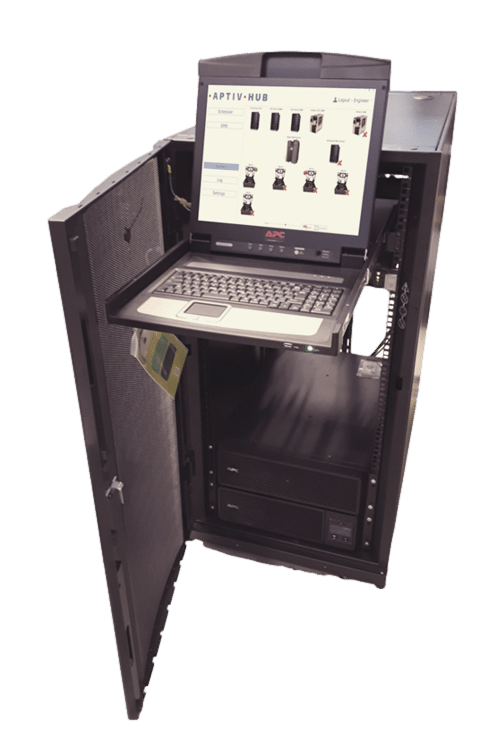 The ECU Reflash Station includes an engineer-controlled reflash target setup station.
This offers a unique level of control and customization, permitting engineers to manipulate the setup based on the specific requirements of the reflash operation.
By enabling engineers to modify the setup as needed, the system can adapt to a wide variety of ECUs, making it an important component of the overall system.
Rig hubs also allow engineers to control all reflash operations from a centralized location. This enhances oversight, boosts efficiency, and ensures consistency across stations.
Movimento's ECU Reflash Stations come with an optional feature:  the ability to reflash up to six units simultaneously.

This powerful capability allows the system to process multiple ECUs at once, significantly enhancing throughput and reducing operation times.
By enabling six units to be reflashed at the same time, Movimento's stations significantly boost productivity and operational efficiency. This functionality makes it a beneficial tool for environments where high-volume ECU reflash tasks are common.